But this service would be ideal if it had not restrictions – information about them is indicated on the same page:
file size up to 3MB;
the first 2 pages of the file are converted;
you can convert up to 2 files a day;
the converter doesn't support vectorization (converting a raster image to vector graphics).
Well, such conditions are fair enough for the free converter.
Let's move on to the most important part – result of conversion. In general, its quality is high as it provides almost exact correspondence to the original file. Vector entities are converted correctly with their arrangement and color retention. It should be noted here that if colors in a PDF file are indexed they will be indexed after conversion. The same situation is with RGB colors. The size of DWG entities is practically identical to the original.
Unfortunately, this converter does not support vectorization, raster images are converted into OLE objects without a possibility of further editing.
What I really like in this converter is the texts conversion. Texts contained in PDF files remain texts in DWG files, even their style stays the same.
And the advantage is that the service supports the conversion of Unicode characters (does not save them as hatches like some converters do) that is particularly true if your file contains non-Latin characters, for example French or Chinese. Turned texts are also recognized.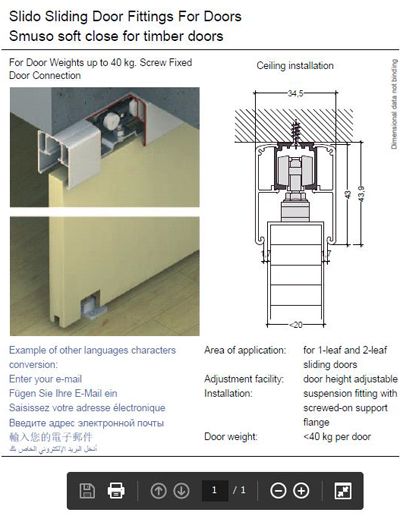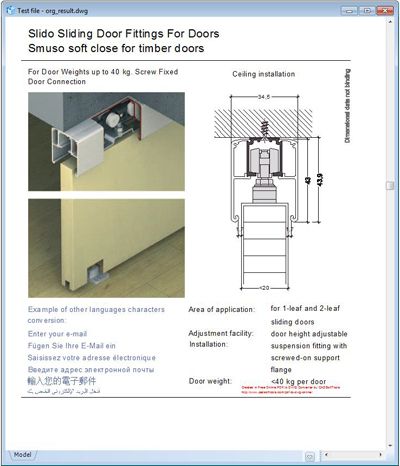 On the converted files you'll find a trial text, but it is not big and does not prevent from editing.
So in my humble opinion, Free Online PDF to DWG Converter by CADSoftTools is a worthy example of good converter, especially for people who convert on a non-regular basis as it has quantitative limitations.
The Summary
The free online service with the next limitations: max 3MB file size, max 2 files a day & the first 2 pages converted only
Correct conversion of the vector entities
Texts conversion (including Unicode characters)!
The service is available via the following link: cadsofttools.com/pdf-to-dwg-online